Column #174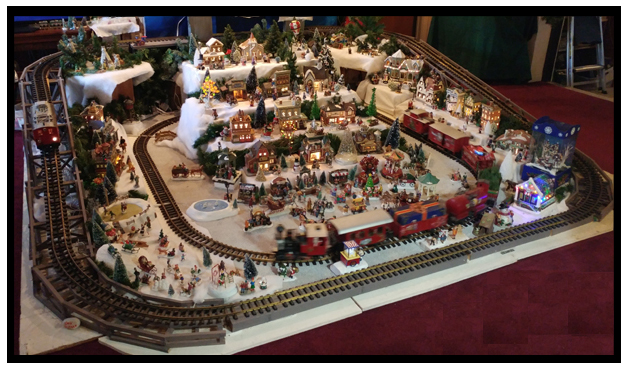 No matter one's religious or non-religious beliefs, most people are spiritual to some degree. This is underscored by the annual end-of-October through New Year's Day period which hosts a certain universal charm. It's a season for numerous religious and pagan celebrations–especially in December.
In the northern hemisphere this 65-day period celebrates the fall harvest, the shortest day of the year, the beginning of longer days, Hanukkah, the celebration of the birth of Jesus Christ, several other notable religious events, bowl games, and of course New Year's Day. In the southern hemisphere this period celebrates the longest day, soccer games, the notable religious events, and the coming New Year.
Consequently, this is a joyous time for all of mankind which makes all the Scrooges think a little differently. They may even become joyous and actually look forward to more fulfilling lives. But is a joyous mood dangerous to your health?
Certainly being joyful by itself is not dangerous. But certain lifestyles, celebrations, and seasonal tasks can lead to heart attacks. The statistics don't lie. According to a Swedish study the holidays wreak havoc on heart health. On Christmas Eve the heart attack rate jumps 37%! For the celebratory season the rate is about 5% above the rest of the year. People most likely to have a heart attack at this time of year are over 75 with a history of diabetes and coronary artery disease.
There are numerous causes for the statistical blip. Most recognize that overexertion in such tasks as shoveling snow, pushing cars, carrying heavy boxes, climbing ladders, and working in extreme cold are known killers. Less well-known are deaths due to people ignoring warning signs of an illness yet not seeking immediate care in order to avoid disrupting a celebration. People also underestimate the additional pressures on the immune system from flu bugs, stress, and depression.
Probably the least recognized danger is the food and drink people consume during this 65-day period. Every year, commencing with the end of October, Americans go off whatever wagon they are on. By my reckoning they consume more alcohol, sugar, Omega-6 essential fatty acids (EFA), and carbohydrates than in any other extended period during the year.
Starting with Halloween sugar consumption goes through the roof and stays that way until New Year's resolutions kick in. Sugar works like alcohol and is addictive. Yet we feed it to children by the ton. Sugar fuels the fungi in our bodies which produce mycotoxins. Alcohol is a mycotoxin. Now start thinking of your liver. It's the body's filter for all the added sugar and alcohol. Mood swings anyone? Add in holiday stress and it's no wonder depression increases.
In addition to sweets, people drink more alcohol during this joyous season. With Halloween partes, Thanksgiving, football parties, Christmas parties, and then the big New Year's celebration it's a wonder anyone is sober by New Year's Day. Too much booze is definitely not good for the heart and of course it "pickles" the liver.
The massive Omega-6 EFA load comes from grain-based processed foods, nuts, grain-fed meats, and foods fried in vegetable oils. The many celebrations include cakes, pies, cookies, pastries, fudge, and other tasty treats. Nuts are popular party snacks. Pizzas are consumed by the car loads during all the bowl games along with even more booze. This kind of diet exacerbates the Omega-3 deficiency which is determined by the ratio of Omega-6 EFAs to Omega-3 EFAs in one's blood. A high EFA ratio is 15:1 and that depicts a critical Omega-3 deficiency. A perfect ratio is 1:1. Ratios above 4:1 are associated with body failures such as heart disease, stroke, diabetes, arthritis, cancer, and many more.
Our bodies can react negatively to weekly increases in the EFA ratio as easily as they react to sudden drops in the ratio. As the ratio goes up, the immune system grows weaker, brain function becomes compromised, and the nervous system turns into a wreak as it reacts to the inflammatory Omega-6 overload. Keep in mind it only takes ten weeks to make a huge swing in the EFA ratio and the 65-day season of joy is only five days short of ten weeks.
That means when people get around to reversing their holiday dietary excesses, it will take longer than all of January and February to get back to where they were before they fell off the wagon. Plus they will have to fight their reinforced addictions that they may have effectively suppressed before the 65-day binge.
Let's keep the holidays joyful with careful attention to what we do and what we eat and drink. A little digression will not send us to the morgue. Although, we must be careful that a little digression doesn't end up a slippery slope. We all want to look forward to celebrating the joyful season next year in good health.
To your health.
Ted Slanker
Ted Slanker has been reporting on the fundamentals of nutritional research in publications, television and radio appearances, and at conferences since 1999. He condenses complex studies into the basics required for health and well-being. His eBook, The Real Diet of Man, is available online.
Don't miss these links for additional reading:
Why Sugar is as Bad as Alcohol
An Obvious Source of Mycotoxin Exposure from Know The Cause
The Importance of the Ratio of Omega 6 Omega 3 Essential Fatty Acids by Dr. Artemis Simopoulos
How Fast Can the EFA Ratio Change? By Ted Slanker
'Tis the Season from Grammarist
List of Multinational Festivals and Holidays from Wikipedia
Halloween from Wikipedia
Kwanzaa from Wikipedia
Hanukkah from Wikipedia
Christmas from Wikipedia
Definition of Joy from The Merriam-Webster open dictionary
Joy to the World lyrics from Genius
Study: Christmas Eve May Be When Your Risk For Heart Attacks Is Highest by Bruce Y. Lee
Six Holiday Habits That Cause Heart Attacks by Dr. Darria Gillespie, MD