Column #314     September 13, 2021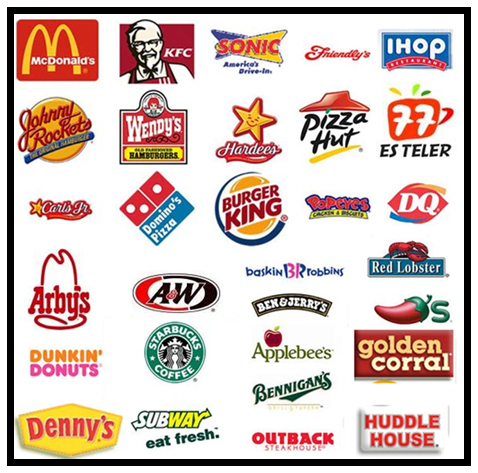 Traveling the United States used to be an adventure. Every town was a little different. But it's less so these days because the USA is a franchise country. Nearly every community with a commercial center is just like the one you left. This has inspired some communities to restructure a core area that defines it as a destination. This past week Linda and I visited two destination towns while traveling from Stuart, Florida, to Powderly, Texas, and back. One city was Oklahoma City and the other was Nashville.
Since food and nutrition are our hot buttons and eating is a necessity, the restaurants in every location came into a sharp focus. Powderly is a waypoint on Highway 271, a four-lane highway, with businesses scattered alongside it, a grade school, and a post office. There are several eating establishments and most are independent with one being a Dairy Queen. So in terms of unique restaurants that can represent an area, Powderly was the most unique. Unfortunately, the restaurants are very basic eateries that offer food from the Standard American Diet (SAD). In other words it's tasty, low-cost, and filling. So you need your health insurance.
Paris, the "big town" close to Powderly, is very much a franchise-dominated community. It's a real down-home-type town with hard-working citizens the bureaucrats in Washington, D.C. can't relate with. In fact, the bureaucrats would probably consider most of them to be radical, subversive, right wing terrorists. Even so, Paris sports a couple of independent upscale restaurants (pricy but not really focused on nutrition) amongst it's many franchises dotting the landscape.1
Oklahoma City is a work in progress. The Riverside area just south of its business district is being rebuilt with long walkways, a park with amazing statues depicting the "Boomers and Sooners" land rush, canals, a large Bass Pro store, and an electric trolley system that connects the new areas with the business district. The new areas still have a way to go yet because they need independent retail and restaurant businesses to become a really unique experience. Currently, in the central business district there are quite a few independent restaurants—one of which actually featured a bunless hamburger which was the closest thing to a healthy meal we found.2
A trip to Yukon, an OKC bedroom community, puts one back in franchise country. It's like most places in the USA where food offerings are fried in vegetable oil, meats are grain-fed, pizzas abound, and french fries are mainstays. Most salads are made with iceberg lettuce and topped with croutons. It certainly seems very few people in Oklahoma know anything about the importance of the 1:1 essential fatty acid (EFA) Omega-6 to Omega-3 ratio. Yes, lot's of overweight folks there!3
Nashville was a wildly different experience. The outskirts of town hosted the typical restaurant franchises and some independent honky-tonk bars. But a visit to the Gaylord Opryland Resort & Convention Center and the adjoining Grand Ole Opry-Opry Mills Mall was something else. The dining options they offered were quite varied and top quality. Of course quality did not focus on nutrition, but they certainly focused on prices that made grass-fed meats look downright cheap in comparison.4 5 6
Downtown Nashville was a hoot. It has an area that rivals Bourbon Street in New Orleans. Even on a Thursday night it was LOUD and crowded. Various bars and restaurants (mostly independent) were loaded with patrons and "music" groups were performing everywhere. Conversing, even on the street, was a challenge. The drinks were very expensive and the food was midrange. Once again, nutrition was not a focal point. If one wanted carbs, sugar, and Omega-6 fatty acids they could easily get their fill.7
Back in Stuart, Florida, the franchises also dominate the restaurant scene. But, being a tourist area, we're lucky enough to have many independent restaurants (waterfront downtown, on the ocean, and elsewhere) that not only offer fine dining but they have very healthy, wild-caught, fresh seafood options. You won't find grass-fed meats, nor healthy breakfasts, but the seafood options for lunch and dinner provide very nutritious meals.8
It's amazing how the people in some communities accept being overweight as a normal condition. And since Linda and I are aware of food chemistry, we can also see by the local foods that even many rather fit-looking people must have EFA ratios exceeding 15:1 which indicates a severe Omega-3 deficiency. We also know that an EFA ratio below 2:1 is required for a strong immune system and that over time the Omega-3 deficiency will result in a wide variety of chronic diseases that will be mostly blamed on genetics and old age.9
Because a compromised immune system, multiple chronic conditions, and obesity are the key markers for being very vulnerable to the covid viruses, one has to wonder why the CDC, the medical community, and the pharmaceutical giants haven't spent a lot of time recommending changes in the American diet. Instead they focused almost exclusively on demanding masks, shutdowns, school closures, an experimental vaccine that is only partially effective while at the same time ridiculing low-cost drug options that have shown some effectiveness in moderating the impact of the disease. Is it the money? Are the people behind those organizations totally ignorant when it comes to nutritional science? Or are they just really greedy, demonic people who get their pleasures from controlling others?
In the past 18 months the worthless dictates of the bureaucrats, political leaders, oligarchs, and many of the corrupt members of the medical and pharmaceutical industries have:
●    Cost hundreds of thousands of lives needlessly lost;
●    Destroyed countless fortunes with the closures of small businesses;
●    Caused an incredible hemorrhaging of government debt;
●    Lost a year of education for the nation's school-age children;
●    Created a subsidized class of 10 million non-workers;
●    Destroyed what little credibility was left in the CDC, government bureaucracies, and politicians;
●    Caused more money printing by the Fed than in all of history
●    Created more divisiveness in our country than has been seen since the civil war.
And in the process of being totally destructive, they missed a chance to improve the health of all Americans. If they would have started by emphasizing personal healthcare along with personal responsibility, that would have benefitted the entire country for decades into the future. Of course, the healthcare industry would have paid a price because it would no longer be devouring 18% of the nation's gross domestic product. But that opportunity was squandered.
A franchised country offers little in the way of independent thinking. In fact it demands conformity. Everyone must march along to the beat of the drummer no matter where it takes them. And who dictates the paths, the heads of the franchises—the oligarchs.
To your health.

Ted Slanker
Ted Slanker has been reporting on the fundamentals of nutritional research in publications, television and radio appearances, and at conferences since 1999. He condenses complex studies into the basics required for health and well-being. His eBook, The Real Diet of Man, is available online.
Don't miss these links for additional reading:
1. Restaurants in Paris, Texas
3. Restaurants in Yukon, Oklahoma
4. Gaylord Opryland Resort & Convention Center
6. Opry Mills Mall/Shopping Center in Tennesse
7. Downtown Nashville Bar Scene
9. An Increase in the Omega-6/Omega-3 Fatty Acid Ratio Increases the Risk for Obesity  by Dr. Artemis P. Simopoulos