Column #193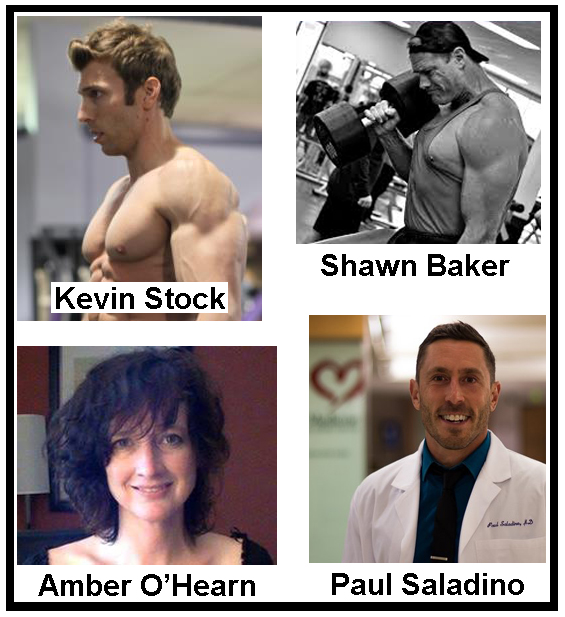 In a 2017 column titled "Science or Belief" I stated that "Man cannot only survive but thrive eating a diet of only meat." That statement was based on the nutritional characteristics of grass-fed meats and the knowledge that the green leaf is the foundation food for all animal life. Of course, in this day and age nearly everyone (especially medical personnel) thinks the idea is preposterous. But is it?
I'm only aware of one controlled study where subjects ate meat and nothing but meat for a year. The results were published in 1930 in a report titled "Prolonged Meat Diets with a Study of Kidney Function and Ketosis." Dr. Vilhjalmur Stefansson, one of the two participants in the study, had spent more than 11 years in arctic exploration. For nine years he said he had lived almost exclusively on meat. But like today, back then there were doubters.
In spite of the today's widespread belief that eating just a little meat is detrimental to one's health, there's actually a growing number of people who call themselves "carnivores." They are dedicated "health nuts" who eat nothing but meat in order to improve their health. Let me introduce four of them.
Dr. Kevin Stock has been a strict carnivore for about two years. As a self-experimental researcher he has been passionate about health and fitness for two decades. He was a national level physique competitor. He began his professional career as a Dental Sleep Medicine doctor where he treated Obstructive Sleep Apnea (OSA) in his private practice. He invented the NED Device, an intranasal device designed to treat snoring and OSA. He also does pediatric dentistry through Smiles America. He is an active writer, reader, and researcher on topics from health and fitness to bitcoin and blockchain to science and philosophy. He shares his findings on his blog ("Notes to Self"), in his newsletter ("Saturday 7"), and on Kevin Stock Radio.
Dr. Shawn Baker has been a strict carnivore for two and half years. He's a lifelong multisport elite-level athlete and a medical doctor who served as a combat trauma surgeon and chief of orthopedics while deployed to Afghanistan with the United States Air Force. His focus in recent years has been on using nutrition as a tool for health, performance, and overall well-being. Through his Carnivore Training System and private consulting work, he has inspired countless thousands of others to challenge a highly flawed nutritional paradigm and to opt for a carnivorous lifestyle instead. His book, "Carnivore Diet," is a revolutionary, paradigm-breaking nutritional strategy that takes contemporary dietary theory and dumps it on its head. It breaks just about all the "rules" and delivers outstanding results. At its heart is a focus on simplicity rather than complexity, subtraction rather than addition, making this an incredibly effective diet that is also easy to follow. He has an extensive Internet presence.
Dr. Paul Saladino has a unique, individualized approach to medicine. He earned a BS degree in Chemistry at the College of William and Mary, then a Master of Health Science and Physician Assistant degree from George Washington University. During four years as a PA in cardiology he earned an MD from the University of Arizona. In 2018, he completed his certified functional medicine practitioner (IFMCP) training through the Institute for Functional Medicine and completed his residency in psychiatry at the University of Washington. As a man passionate about understanding and correcting the roots of chronic disease he became a dedicated carnivore in August 2018. He is featured in numerous podcasts explaining the importance of eating "Nose to Tail." His website and newsletter are excellent resources.
Canadian born Amber O'Hearn, MSc, is a data scientist by profession with a background in mathematics, computer science, linguistics, and psychology. After moving to the United States, she began experimenting with different forms of diet in order to retain her health and balance her mental state. Since 1997 she has studied and experimented with ketogenic diets and has eaten almost nothing but meat since 2009. More recently she has begun writing and speaking about her findings. Her review on the evolutionary appropriateness and benefit of weaning babies onto a meat-based, high fat, low carb diet, was included as testimony defending Prof. Tim Noakes in his recent trial. Amber's journey is easy to follow on the Internet via her own website and numerous You Tube videos.
Individual anecdotal stories never carry much weight. But the carnivore movement has gained a relatively large following of practicing health and fitness professionals. The totality of their experiences lends greater credence for the benefits of an all-meat diet compared to having meatless Mondays. But the carnivore diet, like most diets, has some critical points that must be observed for it to be constructive over time.
The foods consumed must be:
● Low Glycemic
● Nutrient Diverse and Dense
● Have close to a 1:1 balance of Omega-6 and Omega-3 essential fatty acids (EFAs).
All meats are zero glycemic and nutrient diverse. But not all meats are nutrient dense with balanced EFAs. When compared to grass-fed beef, grain-fed beef is much lower in many key nutrients. In some cases the differences are quite significant such as for beta carotene, vitamins A and E, CLA, and more. And worst of all, the EFA ratio of grain-fed beef runs from 10:1 to as high as 20:1 compared to grass-fed beef which is 2:1 or lower.
Free range chicken is notorious for its 18:1 ratio. Even pastured poultry is 8:1 or higher. Pastured heritage pork will be 10:1 or higher and even wild-caught pork can be up around 14:1. The pork that's sold in most stores may range from 20:1 to 30:1. Consequently, over the long term a carnivore diet of grain-fed meats may result in many nutritional deficiencies and imbalances.
Nutritional deficiencies and high EFA ratios can set the stage for chronic diseases. Studies have shown that ratios above 4:1 are associated with higher incidences of chronic disease. Most Americans have ratios above 12:1 which is why our nation has a healthcare crisis.
I eat a lot of grass-fed/Omega-3 meat and fat plus wild caught seafood. To a lessor extent I eat selected vegetables. At times, and only sparingly, I'll eat nuts (macadamia) and low-glycemic fruit. I completely avoid grains, seeds, and all high glycemic ingredients. My guess is that for the past 20 years I've been about 80% carnivore. So I tip my hat to these dedicated carnivores because they are real trailblazers in a time when so many people have fallen for the myths supporting the "War on Red Meat."
These four carnivores, along with a soaring number of like carnivores, are having a huge impact on the food nutrition conversation. Maybe the pendulum is about the swing back away from the extreme focus on vegetables, fruit, grain, seeds, and nuts. Wouldn't that be a miracle?
To your health.
Ted Slanker
Ted Slanker has been reporting on the fundamentals of nutritional research in publications, television and radio appearances, and at conferences since 1999. He condenses complex studies into the basics required for health and well-being. His eBook, The Real Diet of Man, is available online.
Don't miss these links for additional reading:
Category: Meat Health and The Carnivore Diet articles by Kevin Stock
Evidence for a Meat-Based Diet by Kevin Stock
Dr. Shawn Baker on Human Evolution, Meat, and Healing Yourself Through Diet
Why is Nose to Tail Eating so Important? by Dr Paul Saladino
The Ultimate Guide to the Carnivore Diet by L. Amber O'Hearn and Raphael Sirtoli
The Ketogenic Diet for Health by Amber O'Hearn
Prolonged Meat Diets with a Study of Kidney Function and Ketosis by Walter S. McClellan and Eugene F. Du Bois
Vilhjalmur Stefansson from Wikipedia
Essential Fatty Acids in Health and Chronic Disease by Artemis P. Simopoulos M.D.
The Importance of the Ratio of Omega 6 Omega 3 Essential Fatty Acids by Artemis Simopoulos M.D.
Ted Slanker's Omega-3 Blood Test
Get Your Own Omega-3 Blood Test and use slanker as a code for a discount
Science or Belief? by Ted Slanker
Man Is an Extension of the Leafy, Green Plant by Ted Slanker
The following links are a few of Ted Slanker's many articles where he has said "man can live on grass-fed meat exclusively and still exhibit optimal health."
The Insane War on Grass-Fed Beef
Health Consequences of an Exclusive Prolonged Meat Diet
Food Analysis: EFA, Protein to Fat, Net Carbs, Sugar, and Nutrient Load