This quick and easy salad is a tasty complement to many a caveman meat meal.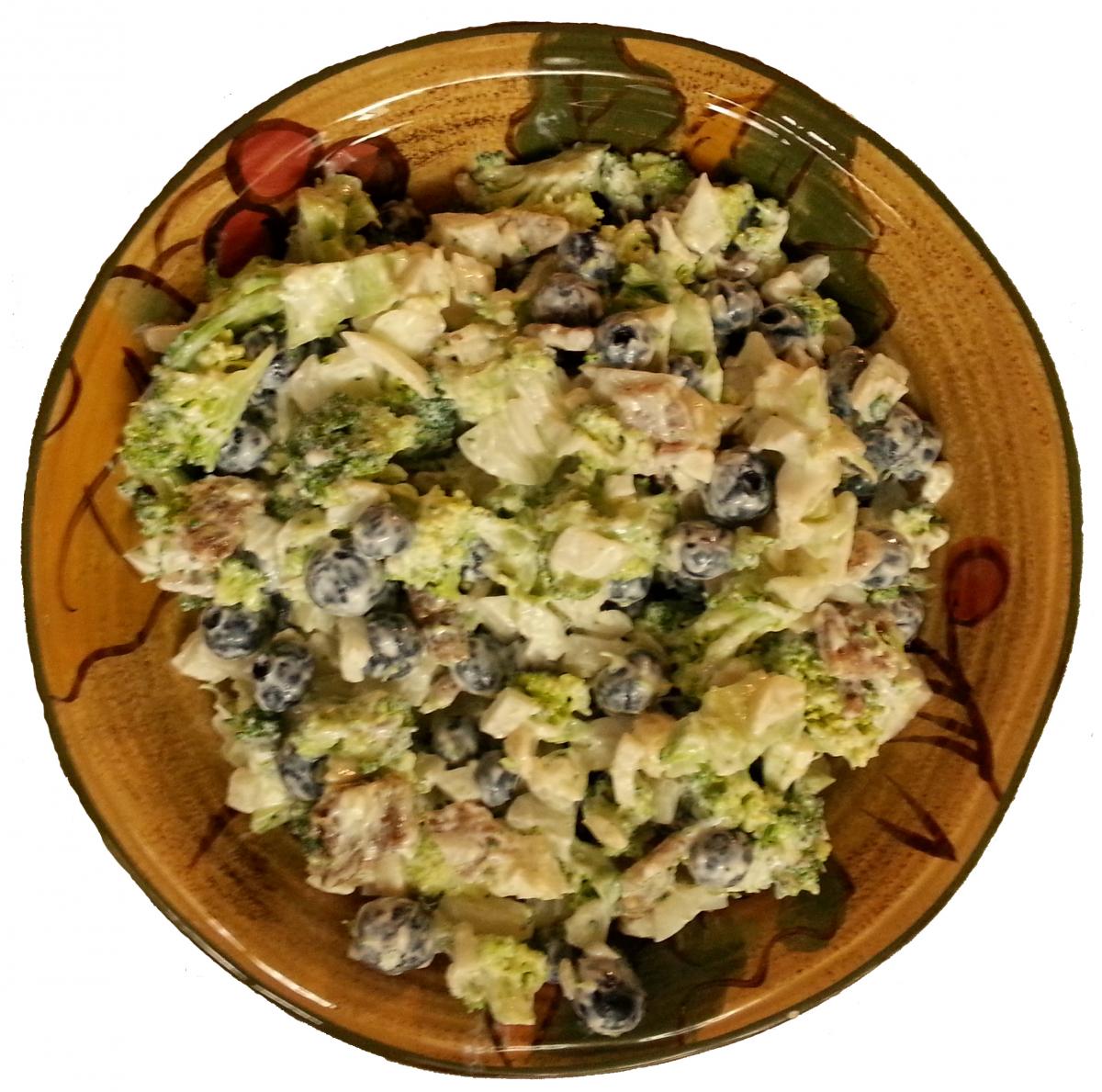 Ingredients:
1 head broccoli, broken into small florets
4 slices bacon, cooked and broken into small pieces
1/2 c. fresh blueberries
1 small onion, diced
1/8 c. macadamia nuts, chopped
1/2 c. plain Greek yogurt (avoid non-fat and flavored yogurt)
1 tsp. apple cider vinegar
1 tsp. coconut aminos
1/2 tsp. sea salt
dash of ground black pepper
Instructions:
Combine broccoli, bacon, blueberries, onion and nuts in salad bowl.
In small separate bowl, combine the yogurt, vinegar, coconut aminos, sea salt and pepper to create the dressing.
Add dressing to the salad, mix thoroughly and serve.
This recipe serves 2-3 people. However, you may find that this is such a favorite that you'll need to double it the next time you make it--or even the first time!